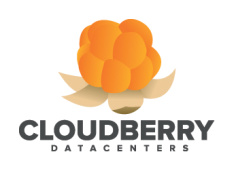 National Research Center for Energy and
Resource-efficient Data centers
The aim of Cloudberry Datacenters is to provide cutting-edge interdisciplinary research for the data center area. Luleå University of Technology launches Cloudberry Datacenters in partnership with RISE SICS North. Participating industrial parties include Vattenfall, Node Pole, Ericsson, Umeå energi and Skellefteå Kraft. Contributors from the public realm are, among others, the Swedish Energy Agency, Region Norrbotten, Skellefteå municipality and Luleå municipality.

For more information and inquiries, contact:
Karl Andersson, karl.andersson@ltu.se, +46 (0)910-585 364
Michael Nilsson, michael.nilsson@ltu.se, +46 (0)920-492 306

Please visit this page again. More information will be available soon.